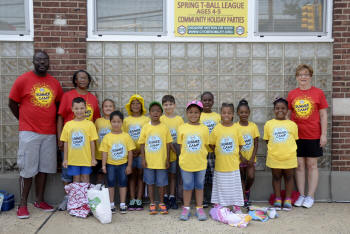 Bromley Camp
Click Here To View More Summer Camp Photos & The Camp Newsletter
Pictured from left to right Marty Flynn, Hamilton Township Director of Health, Recreation, Senior, and Veteran Services, Patrick Hardiman, CYO Bromley Director, Hamilton Mayor Kelly Yaede, and three parade participants pose for a picture. The parade participants are winners of the cutest, scariest, and funniest costumes, each receiving a $25 gift certificate to Toys R Us.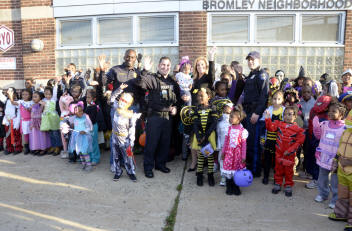 Bromley resident students pose for a picture in front of the center after the recent Halloween costume parade and party through the neighborhood. Pictured center is Hamilton Mayor Kelly Yaede, holding one of the smaller participants along with Hamilton Police Officers that escorted the parade. The CYO hosted a parade following the parade in the Bromley Community Hall afterwards for 125 people.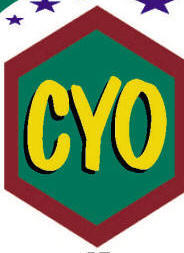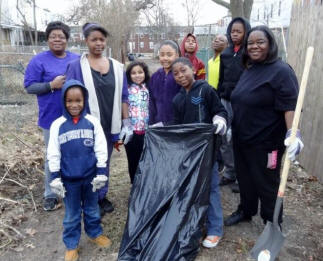 CYO staff and Bromley residents pose for a picture at the Bromley Neighborhood Clean Up Day.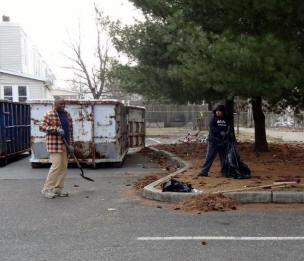 Hamilton Township Detective Quincy Hendrix
and his son participate in the Bromley Neighborhood Clean Up Day.
CYO Bromley Senior Club participants participate in an activity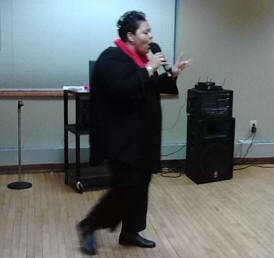 A performer at Women's' History Night
entertains the crowd."